The Premium Marvin Dealer
for Joplin & the Surrounding Areas
Buy 4 Windows, Get 1 FREE**
"*" indicates required fields
**Offer applied by retailer representative at time of contract execution and applies to purchase of 4 or more windows and/or patio doors. To qualify for offer, initial contact for a free Window and Patio Door Diagnosis must be made and documented on or before 12/31/2022 with the appointment then occurring no more than 10 days after the initial contact (1/10/2023). The offer applies to the lowest cost window/door on bid and cannot be combined with other promotions.
Distinctive Home Products is Your Source for Professional Installation of Quality Marvin Windows
We're here to help you find the style that best defines you. We are the area's premium dealer of Marvin windows, providing homeowners with nothing less than the very best in window options.
Call Now for a FREE Estimate
417-781-2648
Getting Your Marvin Windows is Easy
1. Schedule Consultation
Schedule a time for one of our professionals to visit you at your home.
2. Choose Window Style
During your consultation we will help you find the function and style that is best for you.
3. Measure, Estimate & Order Windows
Our team will accurately measure every window and place the order to ensure each window fits perfectly.
4. Fast & Accurate Installation
Once your Marvin windows arrive our professionals will schedule and install your premium windows. We will treat your home as our own.


Signature Ultimate
Made for those who care about every detail and simply won't compromise on their vision, the Ultimate product line offers beautiful design, craftsman-quality construction, and a vast selection of shapes, styles, sizes, and options. With extensive customization opportunities and versatility across architectural styles, Distinctive Home Products will help you find the perfect Ultimate windows and doors to be used in a wide range of projects, including traditional, contemporary, transitional, historic, craftsman, or whatever style inspires you.

Signature Modern
As part of Distinctive Home Product's Marvin Signature® collection, Modern brings exceptional design, performance, and customer experience together—creating a product line that meets the exacting principles and standards of true modern architecture. An innovative high-density fiberglass material, leading thermal performance, consistent narrow sightlines, and a modular system all add up to the Modern product line—a seamless approach to modern design.


Elevate
Distinctive Home Product's Marvin Elevate® collection is an ideal blend of remarkable design and superior strength, bringing balance to your style and performance needs. Proprietary fiberglass exteriors stand up to all elements, outperforming and outlasting vinyl, roll-form aluminum and other composites. Warm wood interiors add timeless beauty, while resilient, long-lasting fiberglass stays strong in even the toughest conditions.

Essential
Distinctive Home Product's Marvin Essential™ collection brings together design, quality, and performance in one streamlined offering. Strong, durable fiberglass exteriors and interiors are both striking and virtually maintenance-free. Simplified options make the order process straightforward, while clean lines and versatile styles make it easy to meet project demands.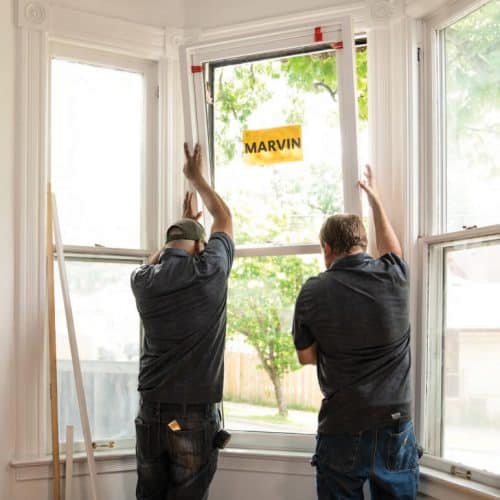 Right Product. Right Size. Every Time.
We know your time is valuable and delays or rework cost money. That's why Distinctive Home Product's field consultants visit every job site in person to obtain accurate measurements and quotes. This ensures that the products delivered are going to fit the first time. And if you or your contractor need help with installation, we can recommend qualified installers.
Call Now for a FREE Window Estimate